Introducing the BDMS Breast Cancer Package for
Prudential Myanmar Customers
We are pleased to announce a regional partnership between Prudential and Bangkok Dusit Medical Services (BDMS) to offer the BDMS Breast Cancer Package for our customers.
Package

Details

The package is available to all Prudential Myanmar customers, including individual policyholders and members of group policies, and offers a predetermined fixed amount for a 12-month treatment period covering treatment costs and certain accommodation expenses. Customers holding any health insurance policies will also receive coverage for treatment costs.

BDMS Has Developed The Regions First Breast Cancer Treatment Package:

Immediate Access

Great Outcomes

Special Services

All-Inclusive Package

Package Inclusions:

1. Diagnosis and investigation related to breast cancer

2. Treatment

- Surgery and reconstruction (on side)

- Radiation

- Chemotherapy

- Hormone therapy

3. Accommodation

- Inpatient accommodation at Bangkok Hospital during surgery

- Accommodation during radiation and chemotherapy OPD treatment*

4. Management of direct complications from breast cancer treatment

Our World Class
Breast Cancer Success Rate

Through this collaboration,
all insured customers of Prudential in Hong Kong, Indonesia, Vietnam, Cambodia and Myanmar can seek treatment for breast cancer with cost certainty.
Read Press Release Here
Why BDMS

- What We Offer Prudential Members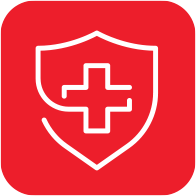 Easy Access to Treatment:
No waiting times. Patient can begin treatment immediately.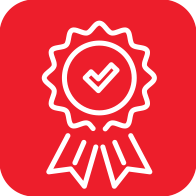 Excellent & Provable Clinical Outcomes:
BDMS offers one of the best breast cancer survival rates at any stage of diagnosis in comparison to both regional and international cancer programs.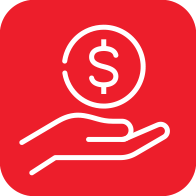 Cost Effective Treatment:
Prudential members will have limited out-of-pocket expenses upon arrival in Thailand, since the package incorporates ground transportation and accommodation*.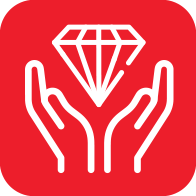 Special Services:
Prudential members will have access to special services that ensures great experience before arrival, during stay and upon return to home country.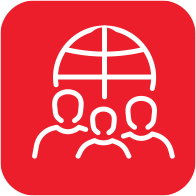 Trust By International Patients:
BDMS treats over two million international patients annually.
FAQs
What does the breast cancer package cover?
Once accepted into the program, eligible customers will receive cancer breast treatment at the Bangkok Hospital in Bangkok, Thailand on a fee-for-service basis that is guaranteed not to exceed THB 2.2 million. The program covers for one full year of treatment starting from the date of acceptance into the program.
Package inclusions: investigation, treatment, surgery, breast reconstruction, radiotherapy, chemotherapy, hormone therapy.
Accommodation: inpatient accommodation at the Bangkok Hospital and up to 60 nights of complimentary accommodation at the Chiva Residence during necessary outpatient treatments.
Please refer to the program flyer for more details.
What is not included in the package?
Target chemotherapy medication except for Trastuzumab (Herceptin), genetic testing except Oncotype DX test, immunotherapy medication, management or treatment of co-morbidities e.g. hypertension, diabetes, etc. Recurrence of breast cancer within the one-year treatment is also not covered.
Who is eligible for this package?
All insured customers of Prudential (i.e., those with an insurance policy with us, including individual and group insurance, life, health, CI and general insurance) in Hong Kong, Indonesia, Vietnam, Cambodia and Myanmar who have been diagnosed with breast cancer stage 0-3, of 80 years or below and considered clinically appropriate* by Bangkok Hospital. Non-insurance customers (e.g., fee-paying Pulse users) are not eligible.
*BDMS reserves the right to exclude customers that it deems to be clinically inappropriate for the package, including those suffering from stage 4 breast cancer
Do non-health policyholders have to pay for this package out of pocket?
Yes, and they will not be charged beyond THB 2.2 million.
Why is the service limited to breast cancer treatment and for 5 markets only?
Our claims data across our markets consistently show that cancer treatment is the highest health claim cost for our customers compared to other types of treatment. In Hong Kong and Indonesia for example, breast cancer treatment accounts for over 25 percent of our total cancer-related health claims cost in each market.
In line with customer research and feedback, we are collaborating with Bangkok Hospital to launch this service in 5 markets during the first phase. More markets and other surgical procedures will be explored in the future.v
What documentations are required before being accepted to join this program?
Mammogram report, Pet CT report, Histopathology/Biopsy report and complete medical history report from specialists are to be submitted to Bangkok Hospital before a decision is made whether or not to accept the individual into this program prior to traveling to Thailand.
What happens if my breast cancer is diagnosed on two sides? Am I eligible to this service?
Unfortunately, no. The service package is only limited to single-sided breast cancer treatment.
Will BDMS be able to help to obtain visas for me and my companion(s) to stay in Thailand for treatment?
Yes, if the customer provides all necessary documents.
Will they pay for accommodation expenses if treatments are not required in hospital?
BDMS will provide complimentary (free of charge) accommodation for up to 60 days at Chiva Residence (continuous or intermittent) during radiation, chemotherapy and investigation after chemotherapy treatment. Any accommodation beyond the 60 days at Chiva Residence, alternative accommodation elsewhere as self-arranged by the customers, or accommodation for their travelling companions would be at the customer's own expense.
Do they provide translation services?
Who is responsible for flight costs to seek breast cancer treatment in Bangkok Hospital?
It is at the own costs of Prudential customers.
Why is the service package not available to Prudential customers in Thailand?
In line with customer research and feedback, we are collaborating with Bangkok Hospital to launch this service in 5 markets during the first phase. More markets including Thailand will be explored in the future.
Is Bangkok Hospital a reputable hospital?
Yes, Bangkok Hospital in Bangkok, Thailand is the renowned flagship hospital of BDMS, where its on-premise Bangkok Cancer Hospital Wattanosoth has achieved some of the best five-year breast cancer survival rates in the world equivalent to or even surpassing those at hospitals in the USA or Western Europe.
What are the benefits/uniqueness of this service package?
Budget certainty at a renowned and affordable cancer treatment facility – Bangkok Hospital. The treatment will cover surgery, radiation, chemotherapy, hormone therapy and reconstruction for the period of 1 year at a guaranteed maximum cost of up to THB 2.2 million.
The duration of the treatment package is for one year. When does the one-year period start to count?
The one year period starts from the date of acceptance into the program by Bangkok Hospital. Any treatment beyond the one-year duration would be at the customers' own expense.
I am a Prudential customer; will my policy cover the charges up to THB2.2 mil?
It depends on the type of policy you have with us. Your agent/financial advisor and our customer service team will be able to check this for you.
How long will the service be valid for?
The program will be valid till June 11, 2025 for eligible Prudential customers to be accepted into the program.
What is the objective of providing this service package?
This value-added service reflects Prudential's commitment to narrow the health and protection gap by taking care of our customers and making such high-quality value-added services more affordable and accessible for our customers.
If I require treatment(s) other than what the package offers, will I get it? How do I pay for it? Will it be covered by my policy?
Customers are free to seek additional treatment(s) beyond what the package offers at their own expense. Please contact BDMS directly for other healthcare needs. For your specific insurance coverage, please contact your agent/financial advisor or our customer service team.