Cashless Claims
Made Easy
PRUHealth customers can use cashless services in all inpatient admission and emergency admission in panel hospitals with no extra charges.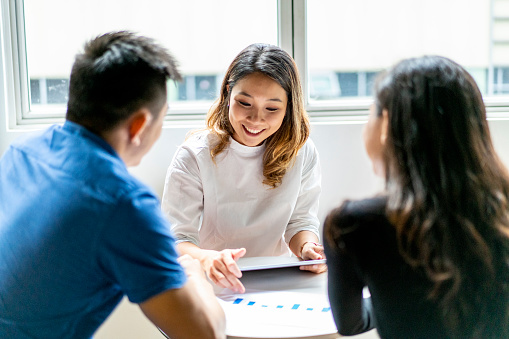 Our Claims
Promise
A Prudential policy protects you and your family during life's difficult moments. We pay your claim as quickly as possible and with compassion and care. We make it simple and easy, and only ask for necessary information.
Learn More
Let us guide you

through the cashless claim process
Step-by-step guide
Step 1 : Call our Customer Service Hotline (+95) 977 011 0010
Step 2 : Prepare Request Guarantee letter for admission
Required information for your cashless claim
Contact Prudential Cashless Hotline 09 770 110010 (for emergency admission) or emails to claims@prudential.com.mm for non-emergency admission.
Information need to be provided
(1) Name
(2) PruHealth Policy Number
(3) NRC number or Passport Number
(4) Contact Number
(5) Planned date of admission
(6) Treating doctor
(7) Diagnosis
(8) Estimated duration of hospital stay (optional)
(9) Contact Email (optional)
(10) Health Insurance Unit (optional)
Important notes before you submit
Prudential Myanmar will grantee up to maximum amount of coverage (according to unit purchased)
Amount more than guarantee limit need to be paid to hospital before discharge from hospital
Hospitalization and treatment due to PRUHealth exclusion list will not be covered
If hospital expenses is less than eligible coverage amount, Prudential Myanmar will contact the customer and will reimburse accordingly.
Panel

Hospital List (Cashless Claim)
| | | | |
| --- | --- | --- | --- |
| No | Name | Type | Location |
| 1 | Easy Health (Dagon) | Clinic | Yangon |
| 2 | East Health (Sanchaung) | Clinic | Yangon |
| 3 | Easy Health (U Chit Maung Branch) | Clinic | Yangon |
| 4 | Easy Health (Mingalar Taung Nyunt Branch) | Clinic | Yangon |
| 5 | Victoria Hospital | Hospital | Yangon |
| 6 | Grand Hantha | Hospital | Yangon |
| 7 | Ingyin Phyu (YGN) | Lab | Yangon |
| 8 | Ingyin Phyu (MDY) | Lab | Mandalay |
| 9 | Right Lab(Lanmataw) | Clinic | Yangon |
| 10 | Right Lab (insein) | Clinic | Yangon |
| 11 | Right Lab (north Okkalapa) | Clinic | Yangon |
| 12 | Right Lab (Kamaryut) | Clinic | Yangon |
| 13 | Right Lab (Mandalay) | Clinic | Mandalay |
| 14 | Right Lab (Naypyitaw) | Clinic | Naypyitaw |
| 15 | Right Lab (Pyi Oo Lwin) | Clinic | Pyi Oo Lwin |
| 16 | Lin Yaung Chi | Clinic | Yangon |
| 17 | Mingalar Hospital | Hospital | Mandalay |
| 18 | OSC hospital | Hospital | Yangon |
| 19 | SSC Hospital | Hospital | Yangon |
| 20 | Mediland hospital | Hospital | Dawei |
| 21 | Kembangan UHC Hospital | Hospital | Yangon |
| 22 | Kembangan Myitkyina | Clinic | Myitkyina |
| 23 | Mandalar Hospital | Hospital | Mandalay |
Panel

Hospital List (Checkup Only)
| | | | |
| --- | --- | --- | --- |
| No | Name | Type | Location |
| 1 | Easy Health (Dagon) | Clinic | Yangon |
| 2 | East Health (Sanchaung) | Clinic | Yangon |
| 3 | Easy Health (U Chit Maung Branch) | Clinic | Yangon |
| 4 | Easy Health (Mingalar Taung Nyunt Branch) | Clinic | Yangon |
| 5 | Victoria Hospital | Hospital | Yangon |
| 6 | Grand Hantha | Hospital | Yangon |
| 7 | Ingyin Phyu (YGN) | Lab | Yangon |
| 8 | Ingyin Phyu (MDY) | Lab | Mandalay |
| 9 | Right Lab(Lanmataw) | Clinic | Yangon |
| 10 | Right Lab (insein) | Clinic | Yangon |
| 11 | Right Lab (north Okkalapa) | Clinic | Yangon |
| 12 | Right Lab (Kamaryut) | Clinic | Yangon |
| 13 | Right Lab (Mandalay) | Clinic | Mandalay |
| 14 | Right Lab (Naypyitaw) | Clinic | Naypyitaw |
| 15 | Right Lab (Pyi Oo Lwin) | Clinic | Pyi Oo Lwin |
| 16 | Lin Yaung Chi | Clinic | Yangon |
| 17 | Mingalar Hospital | Hospital | Mandalay |
| 18 | OSC hospital | Hospital | Yangon |
| 19 | SSC Hospital | Hospital | Yangon |
| 20 | Mediland hospital | Hospital | Dawei |
| 21 | Kembangan UHC Hospital | Hospital | Yangon |
| 22 | Kembangan Myitkyina | Clinic | Myitkyina |
| 23 | Mandalar Hospital | Hospital | Mandalay |