Dance For Wellness Campaign Terms & Conditions
Dance for Wellness Campaign
Campaign details and how to upload dance videos
Campaign period is from 22nd July 2021to 31st July 2021 ("Contest Period") and open for Dance Workshops Myanmar Academy (DWM) customers only.
Customers who buy DWM dance lesson and PRUTerm Insurance plan from Prudential Myanmar Life Insurance are subject to DWM and PRUTerm product conditions and requirements.
DWM customer who successfully purchase PRUTerm Insurance plan will get a SuperM ticket and a chance to participate in a dance competition.
Participant must download Pulse by Prudential, AI-powered app and upload dance videos at Pulse "Dance for Wellness" community to participate in competition.
Participants to complete all the following steps (see below) to upload dance competition videos.
Step 1: Login to your Pulse app using your registered mobile number/ Email ID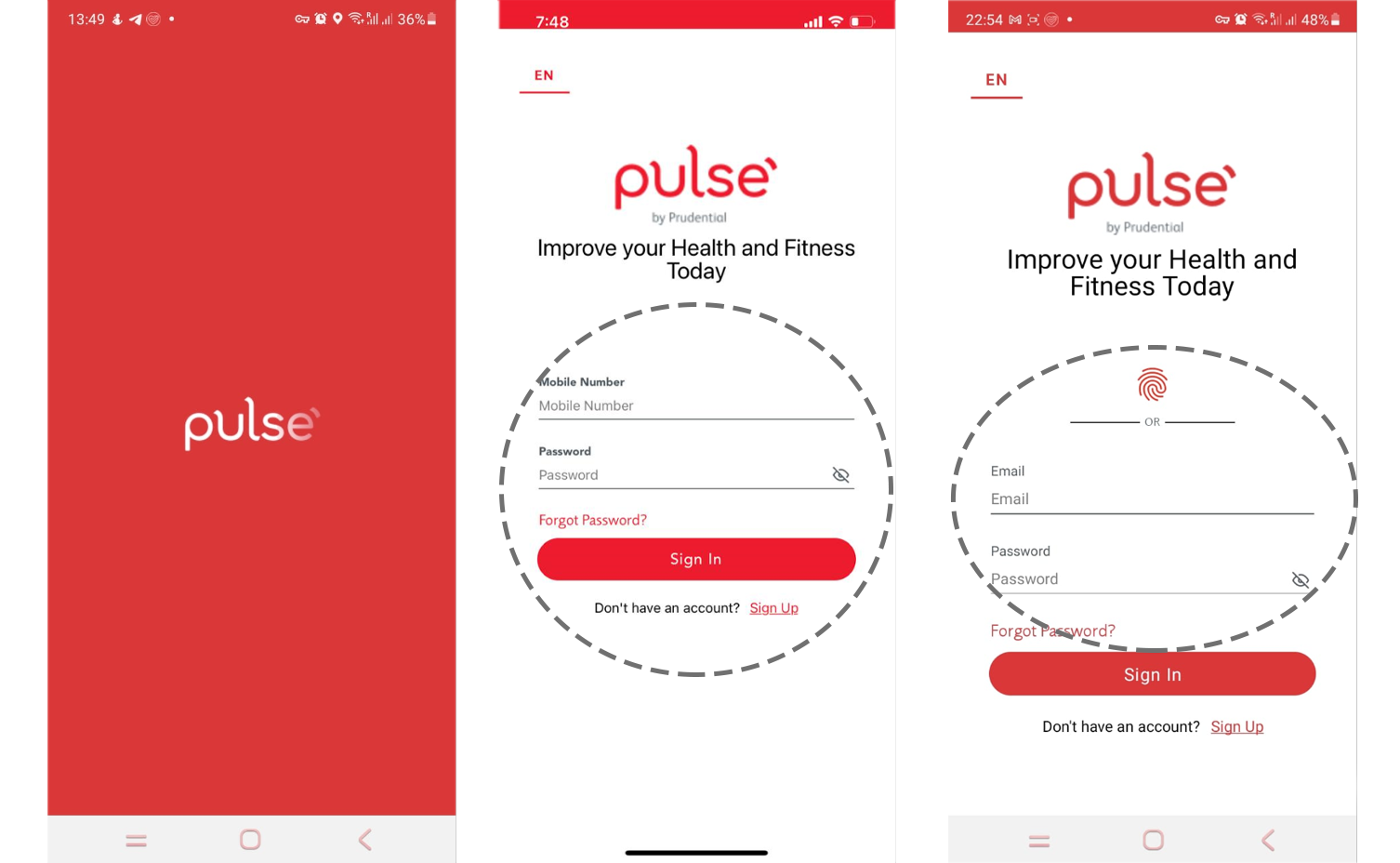 Step 2: Click on "Join" button in My Communities section at pulse.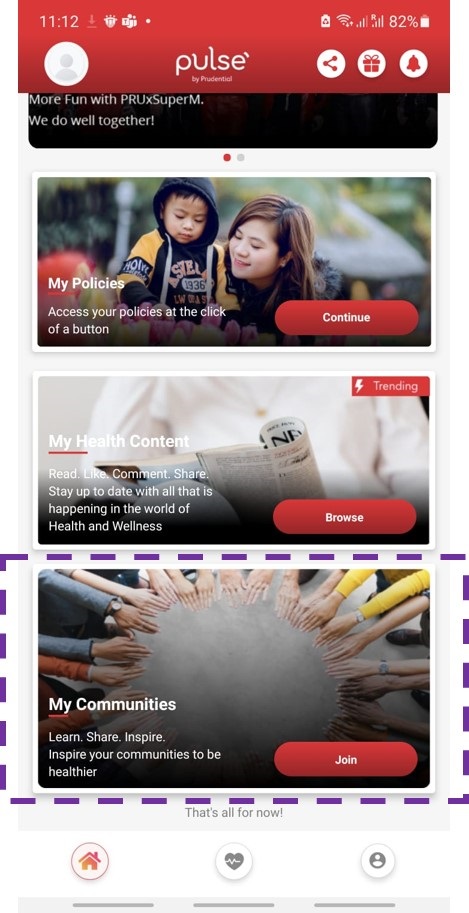 Step 3: Click on "All Communities" and Click "Join" button at Dance for Wellness section. Now you can see "Dance for Wellness" in your community.

Step 4: Click "Create Post" to post dance videos for competition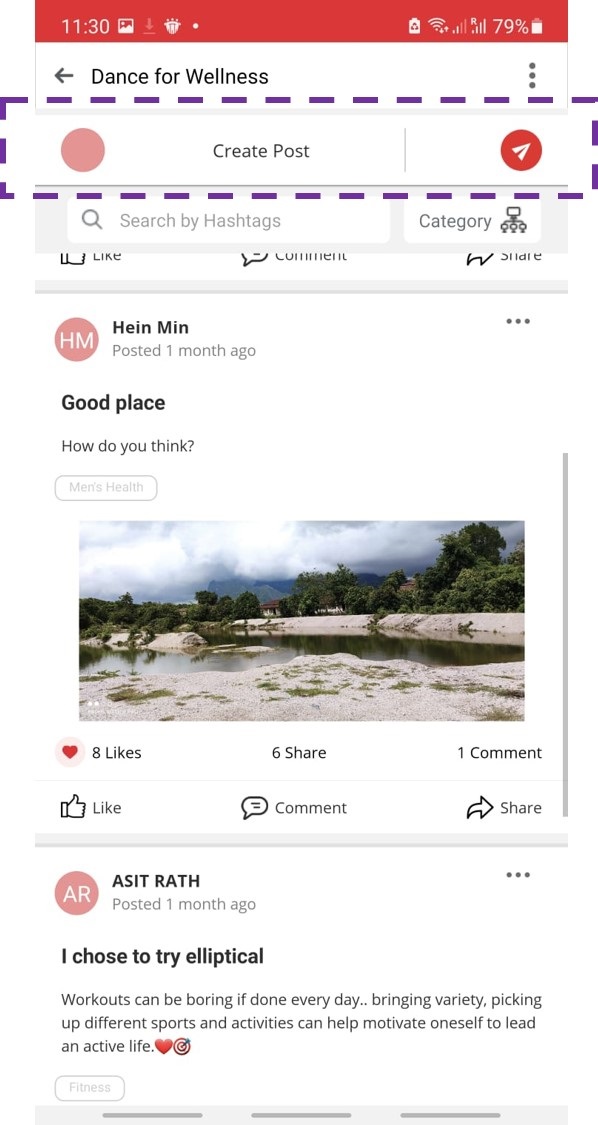 Step 5: Choose category as "Fitness", write title as "SuperM Cover Dance – DWM_[BatchNo]_[Name]" and hash tag "#SuperM_Dance_Challenge", "#DWM". Upload video and post.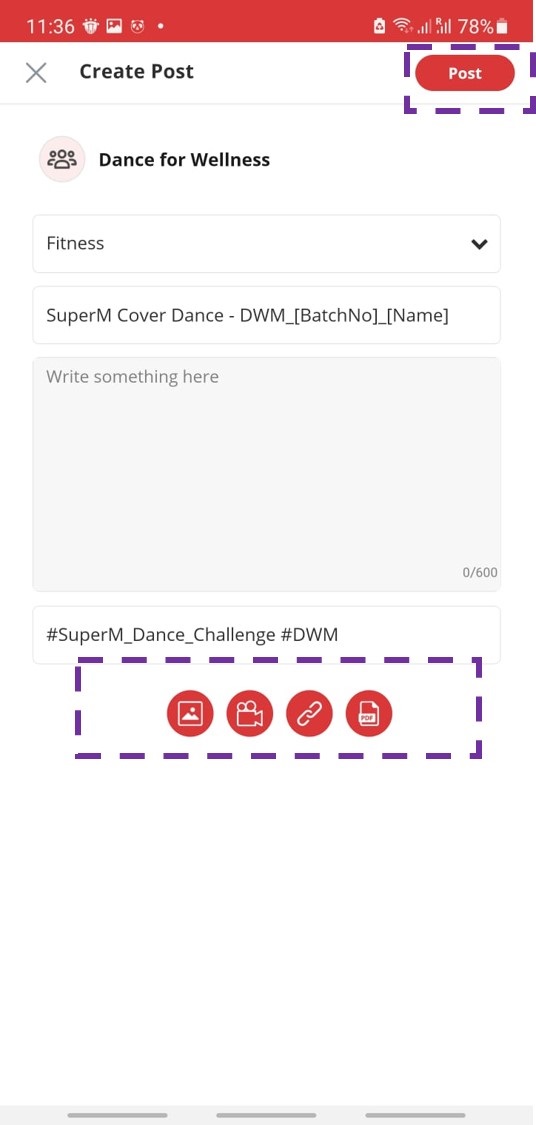 6. Participants who have technical issues to upload dance videos via pulse shall contact to DWM.
7. The winner will be judged by the appointed Jury members after the contest period and winners will be announced.
Terms & Conditions
Dance for Wellness Campaign is organized by Prudential Myanmar Life Insurance ("PMLI") and DwM studio. Promotion period covers the period from 22nd July 2021 to 31st July 2021 23:59 (Myanmar time), both dates are inclusive ("Promotion Period").
By participating in the contest, you agree to all Terms and Conditions of the Contest given on this page.
PRUTerm is an insurance product of Prudential Myanmar Life Insurance Limited (PMLI). Product related terms & conditions apply. To know more about this product, read through this link: https://www.prudential.com.mm/en/all-products/pruterm/ PRUTerm has a 15-day free look period. During this period, you are encouraged to read thoroughly the benefits and exclusions of this product. Should you conclude within the free look period that this product does not satisfy your needs or it does not meet you expectations, you may cancel the product through PMLI's Customer Service hotline (+95) 977 011 0010. Upon cancellation, we will return the premium you paid with no questions asked. Cancellation made after the free look period due to dissatisfaction to DwM Studio and/or PMLI product offer or for what ever reason, premium paid for PRUTerm shall no longer be refunded.
Dance training session is provided by Dance Workshops Myanmar Academy(DwM). Any training related queries will be handled by DwM. Prudential doesn't have liability to respond on training related queries.
The random Draw will be conducted end of promotion period for dance competition.
At the time of judging, winners of the competition must be valid users of Pulse (subject to Prudential's sole and final decision). Otherwise, the respective winners will be disqualified without further notice. Prudential reserves the right to verify the identity of winners again after the publication of the results of the dance competition.
Winners will be judged by the appointed jury members. Results of the dance competition.
Prudential will notify winners list on DwM facebook page and email/ SMS/ Viber to the winner's registered mobile number/email address in the Pulse app registration, individually to inform them about the process to claim their prizes.
Prizes cannot be redeemed for cash or resold and must be collected during the specified prize collection period. If a winner does not collect nor timely collect the prize for any reason, he/she will be disqualified without further notice and the prize will be considered as forfeited.
For cancelling the enrolment or withdrawal from the Dance for wellness package or customer queries, please contact Dance workshops Myanmar Customer care: 09979248038.
If no cancellation or withdrawal request from the competition is received, participants are deemed to have read, understood and agreed to the terms and conditions of the competition and the Privacy Notice of Pulse.
Prudential may, at its sole discretion change any of the terms of these T&Cs or cancel / modify the contest any time.
Decisions made by Prudential and DwM will be final and binding in this regard.
Prudential reserves the right to contact you using email or Phone number for further engagement activities.
If you have any question regarding PRUTerm produce, please contact our Customer Service Hotline at 0977 0110010 (Service Hours: Monday to Friday 09:00 - 17:30, except Saturday, Sunday and public holidays), or visit Prudential Myanmar's corporate website prudential.com.mm.
Prudential is not the manufacturer/supplier of the prizes under the dance competition, and is not the agent of the manufacturer/supplier. Prudential will not be responsible or liable for any consequence relating to the quality, supply, delivery and the use of the prizes. The use of the prizes is subject to the terms and conditions imposed thereon by the individual manufacturer/supplier. Prudential shall not be responsible or liable in any way whatsoever in relation to the prize (including but not limited to the quality, supply, delivery and the use of the prize). Prudential will not be responsible or liable for loss or damage directly or indirectly resulting from any use or misuse of the prize.
All staff members and consultants of Prudential Myanmar Life Insurance and DwM are not eligible to participate in the dance competition.
This contest is organized in association with Dance Workshops Myanmar Academy (DwM) customers only.
On or before 1s August, 2021, Prudential will notify the winners of the concert's participation details by SMS based on the mobile phone number provided by the winner in Pulse. Winners must log in to the designated link for details on August 7, 2021 to enjoy the concert.
Each exclusive pass is only for the winner to watch on one device at the same time, and cannot be shared or transferred with others.
The SMS mobile phone message about the concert login details will only be sent once. If you delete the SMS or change the mobile phone number, Prudential will not resend it.
If the mobile phone number provided by Pulse is incorrect, untrue, incomplete or invalid, the eligibility to participate in this event will be cancelled.
Terms and conditions of the concert:
SuperM Virtual Concert & Fan Meet ticket is extended by Prudential Myanmar in association with SuperM entertainment
The concert will be conducted in English.
The live broadcast of the concert is suitable for viewing on computers, mobile phones, and tablets, and only supports Chrome, Firefox, Safari and Edge browsers (but not Internet Explorer).
The live link of the concert will only be open 30 minutes before the start of the concert.
No matter during or after the live broadcast, the winners are not allowed to record the concert or post to any other platform. The organizer will monitor on the spot to prevent violations. If anyone is found to violate the rules, the organizer has the right to cancel the qualification to participate in the concert, or May face penalties.
The concert is not hosted or provided by Prudential, and Prudential is not responsible for any problems with the concert (including but not limited to delays, failure to start the concert, graphics or performance quality).
The online concert will be subject to additional terms set by the organizer.